Dear friends,
the name of the restaurant Pies Wine and Goose already tells a lot, yes, we have pies, wine and geese, but these are just simple facts that need some explanations. Our gastronomic world is much more interesting and multifaceted, and let's start the story with main clarification: we have the best pies, the best wine, and, of course, the most interesting and delicious dishes with goose.
The author's cuisine by Chef Alexander Zhurkin has no boundaries, it covers cities and countries, rivers and oceans, forests and mountains. It can be thoughtful or quick, lingering or impatient, modest or proud, strict or cheerful, but it always attracts immediate attention. No doubt, everything unusual always attracts.
Of course, tastes may vary, but there is such an important concept – taste for life. When it goes well and you want more, when everything pleases and there is no need to rush, because every minute is precious with happiness. This is exact feeling that we want to present you in your gastronomic life. So, let's start the story of our acquaintance). Visit our restaurant, make yourself comfortable and let the morning, afternoon or evening brighten up with excellent dishes by Chef Alexander Zhurkin and a glass of wine.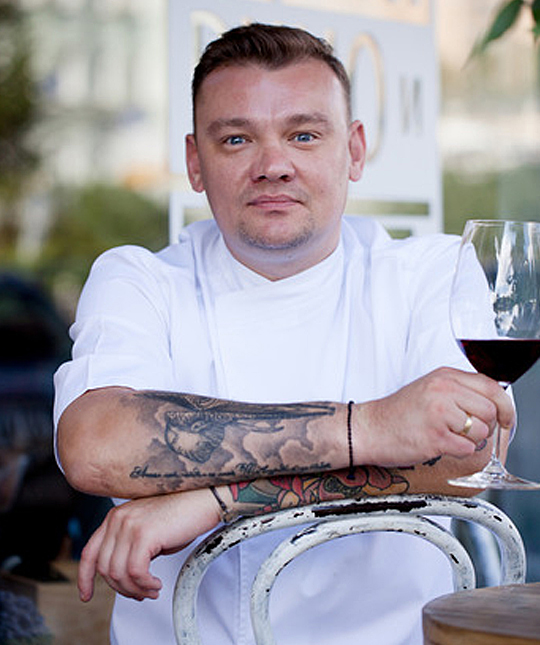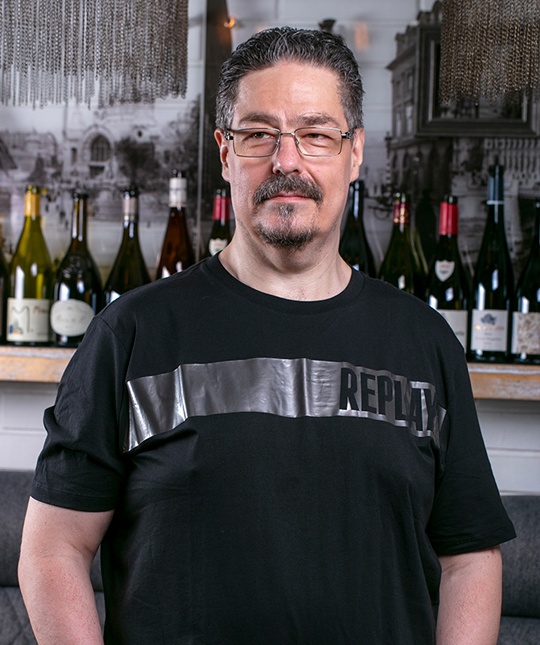 Anton Panasenko, an international sommelier, is the author of the restaurant's wine list, and we are very proud of this fact. The wine list has already received the maximum number of stars of the Independent All-Russian Wine lists Award «Russian Wine Awards» in the following nominations: Best classic list, Best selection of wines by the glass, Best selection of sparkling wines, Best offer of Russian wines. According to the results of wine lists review in Simple Wine News magazine our trophies are:
BEST VALUE,
SUPERCONCEPT,
BEST DESIGN,
GAMES OF PATRIOTS (the best selection of Russian wines).
We also have won the BEST VALUE nomination in The Best Russian Wine List competition by Russian Sommelier Association.
Dear friends, we offer the best wine prices in Moscow.
Welcome to the restaurant Pies Wine and Goose!
For reservation please call us
DAILY BETWEEN
10:00 AM AND 11:00 PM
Reservation phone number: +7(499) 272-09-22
Welcome to the restaurant Pies Wine and Goose
Opening hours
Daily from 10:00 AM to 11:00 PM
23 Tsvetnoy Boulevard, building 1, Moscow (one minute on foot from Tsvetnoy Bulvar Metro Station)
23 Tsvetnoy Boulevard, building 1, Moscow
(one minute on foot from Tsvetnoy Bulvar Metro Station)
+7 (499) 272-09-22